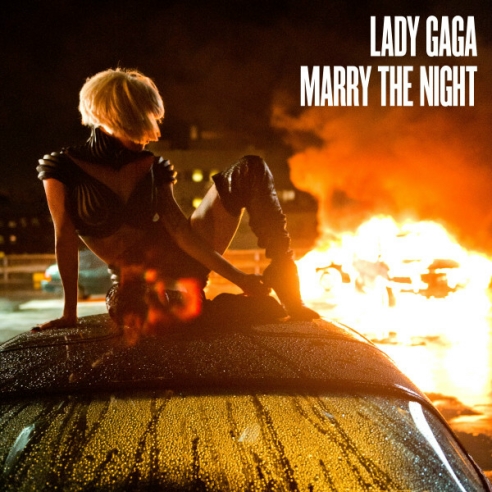 L'uscita di un video di Lady GaGa è sempre un evento, anche se negli ultimi 12 mesi, la signorina Stefani Germanotta da New York ha perso diversi colpi. La brillantezza mostrata coi video tratti da The Fame si è andata a perdere, soprattutto per la scelta di affidarsi completamente al suo team creativo e rinunciare a collaborare con veri clipmaker, quelli che avevano reso video come Paparazzi, Telephone (entrambi di Jonas "Dio" Akerlund) e Bad Romance (Francis Lawrence) dei capolavori.
Il clip di Marry the Night, l'ultimo singolo tratto da Born This Way (avrei preferito Hair, sinceramente), narra la storia vissuta dalla nostra eroina prima di firmare il contratto con Interscope e volare a Los Angeles per diventare la GaGa che noi tutti conosciamo. Una sbrodolata di 13 minuti che, però, viene tranquillamente trasmessa in versione integrale dai canali musicali di tutto il mondo. C'è da dire che Lady GaGa, qui per la prima volta regista in solitaria, azzecca decisamente tutta la prima parte, quella soltanto di narrazione, indovinando inquadrature, ritmo e tutto il resto, ma canna completamente il clip vero e proprio, i 4 minuti finali del mini-film, diretti in modo confuso e con parecchie scelte discutibili.
Non si tratta di un brutto video, sia chiaro, però raccomando a Miss Germanotta di tornare a scegliersi un vero regista per un eventuale nuovo singolo. Paparazzi e Telephone me li riguardo ogni tanto ancora adesso, per Marry the Night mi sono bastate un paio di visioni.